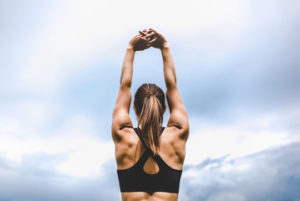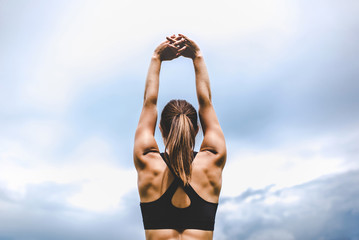 The doctors at Elite Performance Chiropractic offer some of the best physical therapy in Chicago. We are experts in traditional physical therapy, post rehabilitative physical therapy, corrective exercise, functional rehabilitation, and more. In general, physical therapy is defined care that aims to ease pain and help you function, move, and live better.
You do not need a prescription for physical therapy at our clinic. All of the doctors at Elite Performance have passed the NBCE Physiotherapy board examination and have hundreds of hours in advanced physical therapy continuing education.
We offer many different types of physical therapy which include, but are not limited to:
electric muscle stimulation
moist heat
cold packs
PNF stretching
PIR stretching
ART stretching
proprioceptive training
balance training
core/pelvic/scapular stabilization
…and many more.
Who can benefit from physical therapy?
A lot of patients come into our office for physical therapy post operative, or after a specific traumatic injury. We find that most of our patients who benefit from physical therapy are the basic, mechanical back pain from too many hours at a desk. Training the body with exercise is essential (with other modalities) to preventing future issues.
How long does someone need physical therapy for?
Typically, we find that we can get patients 100% symptom free between 6-8 visits. Some patients take shorter, and some longer of course.
---
Frequently Asked Questions
What are some benefits I can get from physical therapy? 
Those who seek out physical therapy to heal their pain often find themselves reaping quite a few benefits, such as:
Reduce pain – or eliminate it altogether
Increase mobility
Treatment without prescription medications
Avoid surgery
Manage age-related issues
Maintain a health overall sense of wellbeing
Enhance your athletic performance
Does physical therapy hurt? 
No, physical therapy doesn't hurt. Though keep in mind that you may be working on areas that have either been injured or cause you pain – and that may cause you to experience a little discomfort. If your physical therapist really has you pushing through exercises during your session, it is not uncommon to feel a little sore afterwards. Just know that this is temporary. 
Will my physical therapy also include massage? 
Yes, it is possible. Physical therapy can include massage therapy as part of their treatment plan, but not always. It depends on what the treatment includes and the reason you are seeking physical therapy.
How often should I do my physical therapy exercises? 
It varies. When you first visit Elite Performance Chiropractic, we will assess your needs and develop a personalized treatment plan just for you. Then, as you begin working with a physical therapist, you will discuss different exercises you can do at home to continue working toward your goal in between appointments.
Can physical therapy help with my nerve damage? 
Definitely. Physical therapy is a great tool for easing pain caused by nerve damage.
How can I make an appointment? 
If you are in the Chicago area and are interested in scheduling an appointment with a physical therapist at Elite Performance Chiropractic, you may contact us at (312) 573-1800. Or, book an appointment online.