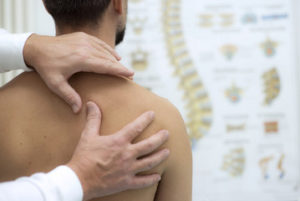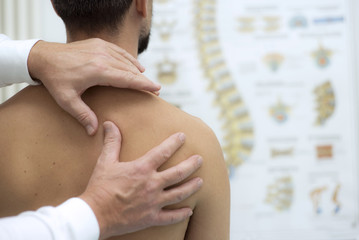 Active Release Technique, or ART, is a non-invasive treatment system precisely engineered to locate and quickly resolve soft-tissue disorders. ART is a patented, soft tissue system and movement based manual therapy technique that treats problems with muscles, tendons, ligaments, fascia, and nerves that are due to overuse injuries. This method is amongst the best in soft tissue therapy in the world. Most professional sports teams and athletes have a certified ART provider on staff.
The physicians at Elite Performance Chiropractic are fully certified in ART and work one on one with the patients.
Active Release Technique works extremely well for patients that are experiencing:
Back and neck pain
Headaches
Shoulder pain
Frozen Shoulder
Plantar fasciitis
Knee pain
ITB syndrome
Tennis elbow
Sciatica
Nerve entrapments
Is Active Release Technique painful?
When done correctly, this technique is not painful. Some patients hear or read that ART is painful when they come in for treatment, but this is not true. The specialists at Elite Performance Chiropractic have been practicing ART for over a decade and are experts.
How long does an Active Release Technique session last?
Typically, ART is done in combination with other therapies. It can be as short as 5 minutes if we only have to cover a couple structures or nerves, or as long as 30 minutes for complex protocols.
Active Release Technique FAQs
What is Active Release Technique?
ART focuses on soft tissues by manipulating scar tissue to help release the tension leaving you with healthier tissue. In doing so, it increases blood circulation and decreases pain.
Does everyone have scar tissue?
Scar tissue is tough collagen that the body creates as a result of an injury. It usually doesn't cause disruption and is a normal part of the healing process. However, sometimes pain or dysfunction can occur in that area. Without treatment, it can continue for years unless it is dealt with.
Is Active Release Technique used in addition to chiropractic care?
Not always, but it can be used in addition to it. They actually work well together to restore balance while allowing healing to take place.
Is Active Release Technique like getting a massage?
On the surface, perhaps – but the two are different. ART is very specific in the areas that it targets and it achieves very specific results.
What happens during an Active Release Technique appointment? What should I expect?
Each appointment may vary based on the specific area or ailment receiving attention. In general, there will be a targeted area of the body. Your chiropractor will advise you to take a specific position. Manual tension will be used while you are asked to move your body in a particular way.
The idea is to get targeted pressure on the areas that are causing issues by producing a  longitudinal sliding motion.
How long does it take to see the results of the Active Release Technique?
Treatment using ART shows results rather quickly – with many patients seeing results after their very first treatment. This could be increased muscle strength, a reduction in pain, an increased range of motion, or less numbness and tingling.
Most patients have between one and six sessions of ART, though it can vary greatly from patient to patient.
Can I perform Active Release Technique on myself?
To get the most beneficial results from ART, it is best to work with a professional.
How can I learn more about Active Release Technique?
To learn more about ART or to see if it is a good option for you, contact Elite Performance Chiropractic at (312) 573-1800.