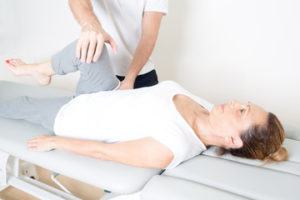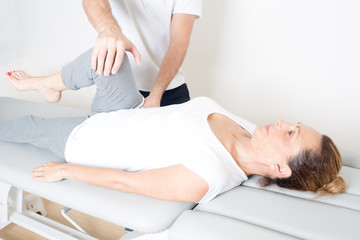 The chiropractors at Elite Performance Chiropractic will find the root cause of your pain or discomfort. We go through a thorough examination to see if you are eligible for chiropractic adjustments. Low back pain, neck pain, mid back pain, and headaches are amongst the most common injuries we see for this type of therapy.
Here at Elite Performance Chiropractic we pride ourselves on treating the person, and not the pain. We utilize a holistic approach with all our patients. The goal of our initial consultation is to figure out the root cause of your condition. We start with a thorough conversation about your health history to try and understand more about you and your unique health journey. Next is a neurological evaluation that address how well the nervous system is communicating throughout the body. We continue with an orthopedic evaluation that addresses how the bony structures of the body are functioning and where any pain may be coming from. We take all this information, combined with your health history, and we look at it through our holistic lens to create a treatment plan that is unique to your individual situation.
The chiropractic adjustment is one of the most powerful tools of a chiropractor.
Allowing a joint segment to gain normal range of motion and to immediately relieve pain is an amazing task. The doctors at Elite Performance Chiropractic use motion palpation to assess the joints in the spine and extremities to see where motion needs to be gained and where there is joint dysfunction.
Your treatment plan may involve one or more manual adjustments in which the doctor manipulates the joints, using a controlled, sudden force to improve range and quality of motion.
While you do not have to be an athlete to be seen at Elite Performance Chiropractic, you will be treated the same as one. Most professional and collegiate sports team have a chiropractor on staff to benefit the athletes. Being a high end athlete, the joints within the spine are being stressed at higher levels than a non athlete. Chiropractic helps these athletes recover faster and get back to playing.
Get started with a Chicago chiropractor today.
Elite Performance Chiropractic in River North has appointments available to help you achieve your goals of living and moving pain free.
We are rated as "Best of Chicago" on Yelp for chiropractic.
---
Frequently Asked Questions
Do chiropractors only focus on the spine?
When the spine is out of alignment it can cause your overall health to be affected. And, believe it or not, many of the pains you feel stem from the spine's misalignment. By adjusting the spine, it helps the body to function more optimally – and it relieves your pain. While we do put great emphasis on the spine, we treat pain as it appears – wherever it appears.
What kind of pain can regular chiropractic care treat?
Chiropractors can treat a variety of different pains that are associated with all areas of the body. They offer relief from pain that impacts your bones, joints, muscles, cartilage, and connective tissue.
What are the benefits of a chiropractic adjustment?
There are many benefits you can receive from a chiropractic adjustment, whether you have chronic pain or feel completely fine. Everyone can take advantage of these most common benefits:
Reduces the need for medication for pain relief
Reduces neck and back pain
Reduces headaches
Helps promote better posture
Enhances athletic ability
Can chiropractors treat injuries from a car accident?
Yes, at Elite Performance Chicago, we regularly treat injuries that result from accidents – including car accidents. A few such injuries are back pain, neck pain, spinal strains, soft tissue injuries, and whiplash.
How often should I get a chiropractic adjustment?
It depends. Generally speaking, it is often recommended that you have a regular chiropractic adjustment every couple of months for wellness purposes. However, if you are actively seeking treatment for an injury, chronic pain, or as an athlete, more frequent adjustments will likely be recommended.
Upon your visit to Elite Performance Chicago, we will assess your needs and put together a treatment plan for you.